TET DSC 2022-23 PAPER-1 SGT PAPER-2 SA ENGLISH METHODOLOGY [APPROACHES,METHODS,TECHNIQUES OF TEACHING ENGLISH & REMEDIAL TEACHING] TEST-28
1.ముందుగా ప్రశ్న క్లియర్ గా చదవండి.
2.ప్రతి ప్రశ్నకి క్రిందనే 4 options ఉంటాయీ ఏదో ఒక సరియైన సమదానము ఎన్నుకోండి .
3.ఇలా ప్రతి ప్రశ్నకి Answer చేయండి .
4.అన్ని ప్రశ్నలు Answer చేసిన తర్వాత లాస్ట్ లో "Finish" బట్టన్ నొక్కండి.
5.మీరు ఎన్ని సరైన Answers ఇచ్చారు ఎన్ని Wrong Answers ఇచ్చారు మీ Result చూపిస్తుంది.
6.ఇక్కడితో Online Exam ముగుస్తుంది.
#1. The following aspect establishes a relation between theory and practice of language teaching.
#2. The method that establishes a direct bond between word and its meaning, experience and expression.
#3. The three levels of conceptualization identified by Edward Anthony are
#4. Direct method is also known as e
#5. What approach the following procedure is connected with? Warm up introduction of new grammatical items reading the text communicative practise
#6. Grammar translation method lays stress on
#7. A set of co-relative assumptions dealing with the language and learning is
#8. The following method stresses on the spoken language.
#9. One of the important principles of the direct method is
#10. Grammar translation method does not
#11. The following is not a method to teach reading
#12. An overall plan for the orderly presentation of language material is known as
#13. The method which establishes a direct bond between experience and expression, word and its meaning is
#14. The following method stresses on the spoken Languages
#15. The textbook method is called
#16. Along with 'translation', what is the predominant feature of 'Translation method?
#17. A method is an overall plan for the orderly presentation of language material. Within one approach there ca can be
#18. Inductive method of teaching is to guide the students in
#19. A prescriptive approach to grammar is not necessary while writing
#20. The skills associated with Audio-Lingual method are
#21. Dr. C.J. Dodson is associated with
#22. Nothing can be learnt perfectly. Whatever is learnt is also forgotten. The type of teaching required to correct this learning problem is
#23. The first method tried to teach English in India was
#24. The new grammatical structures are presented to the students in a real language b context and later students realize the rules one from the practical examples. This approach of grammar teaching is
#25. The objective of the Direct method is
#26. When the reader is looking for specific information he/she adopts the technique of
#27. The term 'communicative competence' was coined by
#29. The oldest method of teaching a language.
#30. Grammar Translation method' is also called
మరిన్ని ముఖ్యమైన PDFల కోసం మన టెలిగ్రాం గ్రూప్ లో జాయిన్ అవ్వండి ⬇️
CLICK HERE TO JOIN TELEGRAM GROUP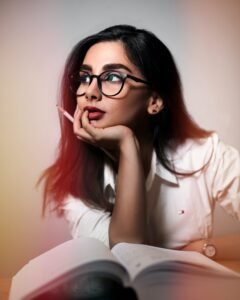 RAMRAMESH PRODUCTIONS INSTAGRAM ID FOLLOW ⬇️